USEFUL LINKS and SUPPORTING WEBSITES
​on COACHING BASKETBALL

Here is the question we hear all the time:
How do I shoot free throws?

We have some free throw shooting techniques, and so do others.
We are including links here that will take you to others
who are intent on improving free throw shooting.
Click and learn, and then create free throw shooting drills
that motivate your youth to shoot more free throws.

When your team shoots a higher percentage,
they will change the game!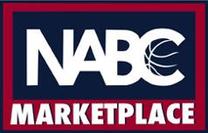 ​NATIONAL ASSOCIATION OF BASKETBALL COACHES. We were at booth 702 at the 2015 Final Four in Indianapolis so it would be great if you remembered us from the Convention.

---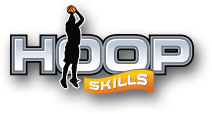 ​HoopSkills.com
is another place where you can purchase the Free Throw Trainer. Check them out!
---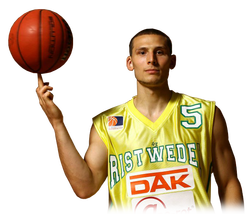 Looking for some great coaching from someone who knows the game from the inside? Visit Augie Johnston's
BALLER BOOT CAMP
.
Augie has a ton of useful resources and his blog is really valuable. Here is a quote right from his site.
"I am a player coach. In my off season and in Europe I work with players that are eager to get better. What makes me better than most trainers out there is that I am actually a player too. I am passionate about basketball training not only for myself but for my players too and I know what gets results because I witness it myself. I know what players want and don't want."
Go ahead, click on
THIS LINK
and visit Baller Boot Camp.
---

Lamar Hull is dedicated to improving Youth Basketball as a player and as the creator of his website, Inspirational Basketball.
Click Here
or on the logo above and you will be taken to his website. Lamar has one of our FREE THROW TRAINERS and we are waiting for his review. As soon as it is completed, it will appear here. If you are interested in
Youth Basketball
, go to Lamar's website! Lamar played at Davidson and made it to the 2007 NBA draft. Injuries. Those un-welcomed play stoppers! Glad Lamar is still making an impact on
youth basketball.
---
The Only Worldwide Organization
Committed to Supporting
FREE THROW SHOOTING

The NBSA is THE PLACE to go for straightforward information about Free Throw Shooting. All the men and women in the world who hold world records for shooting Free Throws are members of this growing organization. Click on their logo to open their website in a new page. We love the NBSA! Here is what Ronn Wyckoff, NBSA Secretary/Treasurer & Founding Member wrote to us: "We are the only organization in the world attending to improving free throw shooting. We have lots of articles there and most of the Guinness World records are held by our members." Visit their site!
---

"Top Basketball Coaching is a uniquely developed site for helping the less experienced youth basketball coach or player, or the parent of a youth basketball player. Here, they will find a finger-tip resource of highly detailed skill information for how to teach basketball basics or how to play basketball and the youth basketball drills necessary to understand what to do, how to do it and when to do it!

Throughout this site you will find handy youth basketball tips that can help coaches and players take their game to a higher level. I take great measures in paying attention to the details in all my presentations." Coach Ronn Wyckoff.


How I Shoot Over 96% Free Throws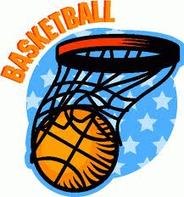 Here is the most thorough ebook available, written by one of the original founders of the National Basketball Shooters Association.
Ronn Wyckoff has been a student of the science and art of free throw shooting for many years. His ebook is, without a doubt, the definitive text on free throw shooting.
CLICK HERE
and you will be taken to Ronn's ebook page on his website.
---
COACH RANDY BROWN
endorses our
FREE THROW TRAINER
"I am behind this product 100%"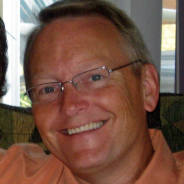 Here is what Coach Randy Brown wrote about our FREE THROW TRAINER.
"With all of the basketball self improvement gadgets out there today it is difficult to know which of them actually work. In my 34 years of coaching I have rarely come across a product like the Free Throw Trainer. Try this simple yet extremely effective tool and you too will experience the same results I have. The Free Throw Trainer will improve concentration, accuracy, and shot consistency, therefore drastically improving free throw and field goal percentage. I am behind this product 100%.

Randy Brown
18 year NCAA Division I head and assistant coach
Owner, CoachRB"
If you are a coach looking to improve your skills,
CLICK HERE
and you will be taken to Coach Randy Browns website. CoachRB is where those who coach at the High School and College level go to advance their careers. Sign up for his newsletter and fast track your college coaching career.! It is a great resource. Just
C
LICK HERE
.
---
Interesting Links about
Free Throw Shooting