PROFESSIONAL TESTIMONIALS and ENDORSEMENTS
​from COACHES and SHOOTERS
If you are into middle school basketball, let's hear from you! Have you created some new free throw shooting drills? Let us know what you have learned! If you are a professional coach, college coach, high school coach, or professional shooter, and you've experienced the FREE THROW TRAINER, send us your feedback. We are interested in linking to you!


---
A Terrific Endorsement from NCAA Coach
​Lance Loya of Mount Aloysius College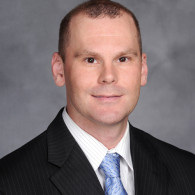 "My team was horrendous from the free throw line. We were leading the conference in free throw attempts, but were dead last in free throw shooting percentage. In fact we were ranked near the bottom of the entire NCAA in that statistic. In scouring the internet to find a solution to our problem, I came across the Free Throw Trainer.

Right in the middle of our season, I bought several of them and started using them in practice. They yielded immediate results!

In the four games prior to introducing the Free Throw Trainers, our team shot an abysmal 68/126 (54%). In the four games since, we've shot 62/84 (74%). This simple little device pays big dividends! The Free Throw Trainer works."

Lance Loya
Head Coach
Mount Aloysius College
Pennsylvania
1/25/15
---

Jim "Makevery" Schatz
Endorses the Free Throw Trainer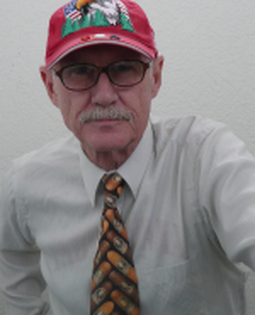 Jim "Makevery" Schatz is one of the leading authorities on basketball's free throw. Jim is the author of the soon to be published book, "The Guide To Free Throw Mastery - Beyond Expectation" and is the originator of the NBSA. He is the National Basketball Shooters Association National Tournament Chairman and Director. We are extremely proud to have his endorsement which you can find below.
Occasionally, a new shooting product or technology comes along that dramatically improves a shooter's understanding of shooting, their fundamentals, percentages and accuracy. Many of these products are bulky, require a lot of attention and maintenance, and are expensive.
But not all of them. A new product called the Free Throw Trainer (
www.freethrowtrainer.com
) is being introduced to the NBSA's
(
www.nbsashooters.com
) top shooters and teachers. It's seven inches long, looks like a yellow Popsicle stick, and has a small black spot at the top. It attaches to the center of the front of the rim, with the tip serving as the bulls-eye target. It sells for $19.95. And it
really works.
It's an amazing device. I started using the Free Throw Trainer about six months ago and it significantly improved my shooting accuracy, consistency and percentage of shots made. I never practice without it now.
Let me explain how and why it works.
Since the beginning of basketball, there have been many schools of thought on precisely how or where to target; that is, where the eyes should look and remain anchored while shooting: the front of the rim, back of the rim, center of the hoop, above the rim, etc.? Until now, it's been an unknown and invisible target.
The Free Throw Trainer is such a simple and effective tool, I wish I'd thought of it. The Free Throw Trainer improves free throw shooting because it gives the shooter a "visible" bulls-eye target for the center of the basketball to travel through based upon the physics of
maximum hoop entry.
Noah Basketball is credited with defining the physics of shooting: the perfect arc, around 45 degrees; the hoop's sweet spot (where the basketball should enter the hoop), 11 inches behind the front of the rim -- not the nine-inch center as most shooters and coaches had
thought.
The Free Throw Trainer deserves equal credit for finally defining the shooter's perfect bulls-eye target. Because of this, we now know precisely where the eyes should be centered and focused: on the Free Throw Trainer's bulls-eye.
Seeing precisely where I want the center of the basketball to be over the front of the rim and knowing precisely where the center of the basketball should enter the hoop completes the mind's picture of perfect hoop entry and the perfect shot arc of 45 degrees. Just knowing this hoop entry knowledge while shooting relieves any tension and allows the shooter to get into the subconscious, boosting confidence significantly.
This relationship of hitting the now-defined bulls-eye and entering the hoop at the now-defined sweet spot automatically creates the perfect shooting arc of 45 degrees and the perfect shot tunnel, with the basketball passing through the bulls-eye target, through the sweet spot, and finally popping the net.
And I mean all net, obviously eliminating all the misses -- right, left or flat that miss and hit on the front and sides of the rim -- in the process.
Free Throw Masters, defined as shooting 96 percent or better in competition, rarely miss, shooting even better in practice. When the masters do miss, and this occasionally happens, they usually miss long, rarely left, right and especially short. Aiming at the Free Throw Trainer's bulls-eye target is the fastest way to replicating the free throw masters' results.
I now use the Free Throw Trainer every practice session and in all my instruction. I have over 100 kids this summer, 2014, in a Pasadena Public Parks youth program, sponsored by Free Throw Trainer. All my students are being trained to shoot with the Free Throw Trainer and we are having a great summer and much shooting success. The device works exceptionally well for the kids who can practice at home with a basketball hoop in their backyard or driveway. We encourage the kids to do this, shoot at home, since it is difficult to put up these Free Throw Trainer units, to practice daily, at public facilities.
I encourage everyone, no matter what your age, whether you are a free throw master, expert, player, coach, intermediate or beginner, to buy the Free Throw Trainer to practice with and really start mastering your ability to shoot while at same time mastering yourself.
Jim "Makevery" Schatz
National Basketball Shooters Association National Tournament Chairman and Director.
---
Ed Palubinskas, the Freethrow Master,
Notes the Effectiveness of Our
FREE THROW TRAINER.
Ed Palubinskas, who made 87.5 percent of his free throws at LSU, has said he has been a 99 percent free-throw shooter for the last quarter of a century. Born in Australia, Eddie now lives in Baton Rouge, and is recognized as among the very best free throw shooters and coaches in the world. He holds numerous Guinness World Records, and has coached the pros in the NBA. Here is what Ed emailed us:
"Yep, I got a unit. Thanks for that. Yes, it is a good idea and nice addition for helping shooters to focus. It definitely makes you think about shooting it straight."
Ed gave us permission to quote him, and so we have. Confirmation from the best!
That's exactly right. The best. Yes, the FREE THROW TRAINER makes you think about shooting the ball straight at the target. Shots are missed because they drift right or left, or are long or short. "It definitely makes you think about shooting it straight."
Visit Ed Palubinskas' website at
www.FREETHROWMASTER.com
. Eddie is the Master!
---
"Nothin' But Net!"
By Coach Ron Wyckoff
October 07, 2011 @ 9:19 pm
www.nbsashooters.com/nothin-net
​
"Two days ago I received a simple but unique little appendage that clips on the front of a basketball rim to aid in focusing on the target for improving one's shot.





Today, I gave a lesson in free throw shooting to a player who was barely making 3 consecutinve shots. An hour later he was up to 7 consecutive shots and making 8/10.



By having the shooter focus on hitting the extended yellow post of the Free Throw Trainer (www.FreeThrowTrainer.com), the ball dropped more cleanly within the target space.

Granted, I worked on balance, finger placement, form, release and other adjustments, but theFree Throw Trainer gave a visual marker for arc and targeting.

When I put the Free Throw Trainer up, the first day, I only made 95/100, adjusting my aim for the device. Took a little practice to move my focus to a smaller object, when I am used to having a broader focus on the opening in the rim.



While my shooting percentage is normally a little higher, I wanted to give the Trainer a good test. As I aimed to hit the device, I sometimes undershot and hit the rim, though each time I did hit the upright post high, the ball went in.



I feel the Free Throw Trainer

will

be a good learning device for beginning shooters or for correcting shooters with targeting issues.





Today, having adjusted to shooting at the yellow upright post, I made 147/150 free throws (98%). I went back to the 3-point line and made 10 in-a-row.





I think this device does what it is supposed to do and will be a nice training aid for any shooter.

www.FreeThrowTrainer.com

Ronn Wyckoff (www.Top-Basketball-Coaching.com)


Secretary/Treasurer and Founding Member




National Basketball Shooters Association

(www.nbsashooters.com)"
---
COACH RANDY BROWN
endorses our
FREE THROW TRAINER
"I am behind this product 100%"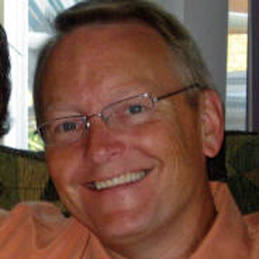 Here is what Coach Randy Brown wrote about our FREE THROW TRAINER.
"With all of the basketball self improvement gadgets out there today it is difficult to know which of them actually work. In my 34 years of coaching I have rarely come across a product like the Free Throw Trainer. Try this simple yet extremely effective tool and you too will experience the same results I have. The Free Throw Trainer will improve concentration, accuracy, and shot consistency, therefore drastically improving free throw and field goal percentage. I am behind this product 100%.

Randy Brown
18 year NCAA Division I head and assistant coach
Owner, CoachRB"
If you are a coach looking to improve your skills,
CLICK HERE
and you will be taken to Coach Randy Browns website. CoachRB is where those who coach at the High School and College level go to advance their careers. Sign up for his newsletter and fast track your college coaching career.! It is a great resource.